Goa is a state in western India with coastlines stretching along the Arabian Sea. Its long history as a Portuguese colony prior to 1961 is evident in its preserved 17th-century churches and the area's tropical spice plantations. Goa is also known for its beaches, ranging from popular stretches at Baga and Palolem to those in laid-back fishing villages such as Agonda.
Rock art engravings found in Goa exhibit the earliest traces of human life in India. Goa, situated within the Shimoga-Goa Greenstone Belt in the Western Ghats (an area composed of metavolcanics, iron formations and ferruginous quartzite), yields evidence for Acheulean occupation. Rock art engravings (petroglyphs) are present on laterite platforms and granite boulders in Usgalimal near the west flowing Kushavati river and in Kajur. In Kajur, the rock engravings of animals, tectiforms and other designs in granite have been associated with what is considered to be a megalithic stone circle with a round granite stone in the centre.[18] Petroglyphs, cones, stone-axe, and choppers dating to 10,000 years ago have been found in various locations in Goa, including Kazur, Mauxim, and the Mandovi-Zuari basin. Evidence of Palaeolithic life is visible at Dabolim, Adkon, Shigao, Fatorpa, Arli, Maulinguinim, Diwar, Sanguem, Pilerne, and Aquem-Margaon. Difficulty in carbon dating the laterite rock compounds poses a problem for determining the exact time period.
North Goa
South Goa
Goa's beaches including Calangute or Baga Beach.
Hip Hop Bus Service.
Attractions : Goa's beaches including Calangute or Baga Beach, Other mesmerizing tourist spots.
Tour Information
1

Arrival At Goa

At arrival, we will pick you from the airport and transfer you to the hotel to check-in for three days. Today you would be free to have a leisure stay at the hotel, or you could explore Goa on your own to have a feel of the surroundings and the local market. You would be open to having meals as per your taste, appetite, and budget at any of the popular eateries. All the expenses would be to your account.

2

Explore Goa

After relishing a sumptuous breakfast at the hotel to our account, you would be free for the entire day to explore Goa as per your interest. We would suggest keeping the evening and the night free to enjoy the nightlife and the clubs of Goa for which tourist flog here from far of places. You won't find it better at any other place. We do provide paid taxi service if you require it from us to arrange for you.

3

Explore Hip Off Bus Service

Today we would be serving you with a relishing South Indian breakfast. After the yummy breakfast, you would be on your own to go for shopping or further exploring Goa, as Goa's beaches or other mesmerizing tourist spots. Otherwise, you could also plan to try Hop on Hop off bus service recently introduced in Goa.

4

It's Time To Adieu

Today you would adieu to this fantastic destination and would be coming back to your home to plan for your next visit with us. We would drop you at the airport or Margao railway station as per your choice, by early morning after your checking out of the hotel. After that, you would be on your own. We wish you a happy journey and would be looking forward to your lovely feedback to serve you better on your next trip with us.
---
·  Assistance on arrival at Railway station/Bus stand/Airport
·  Welcome, Drink on arrival (Non-Alcoholic).
·  03 Nights and 04 Days accommodation at a good hotel as per the respective rooms.
·  Entire Site seeing by AC car
·  Pick and Drop from New Delhi Railway Station/Airport
·  All Toll Tax, Green Tax, Parking Charges, and Driver Stay during Visit.
·  Maximum KM blockage will be 2000 km with Toll Tax, Parking, Night Halt,Etc.
Fare – Air/Train
Any Entrance fees for monuments or sights
Rides and other charges
Government Service Tax
Taxi service not exclusively mentioned in the package.
Only items explicitly mentioned in the package are inclusive, otherwise all are exclusive.
While on Trip you need to carry your Identity Proof's along with you. At Hotels Manager or Receptionists may ask for your travel documents. Documents needed are mentioned below in accordance with age
ADULT: Voters ID / Passport / Aadhar Card / Driving Licence

CHILD (5 to 11 years) : Passport / Aadhar Card / PAN card



CHILD (2 to 4 years) : Aadhar Card / School ID
For Infants - Carry 2 passport sized photographs
---
---
---
Tour Map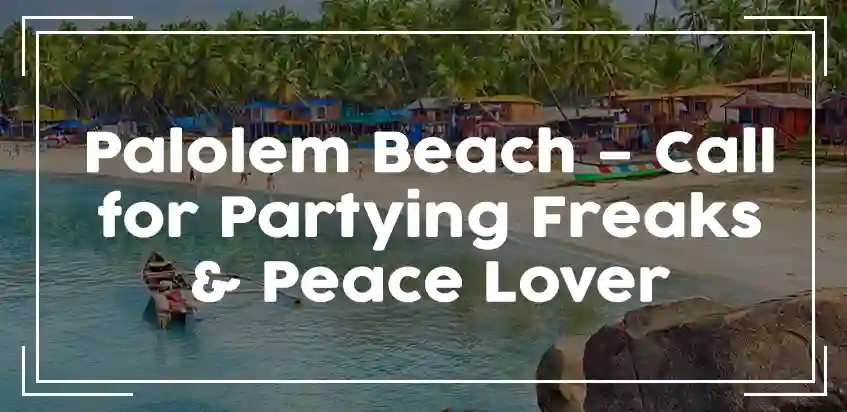 Palolem beach is one of the most beautiful beaches of Goa, which is often visited by foreigners from...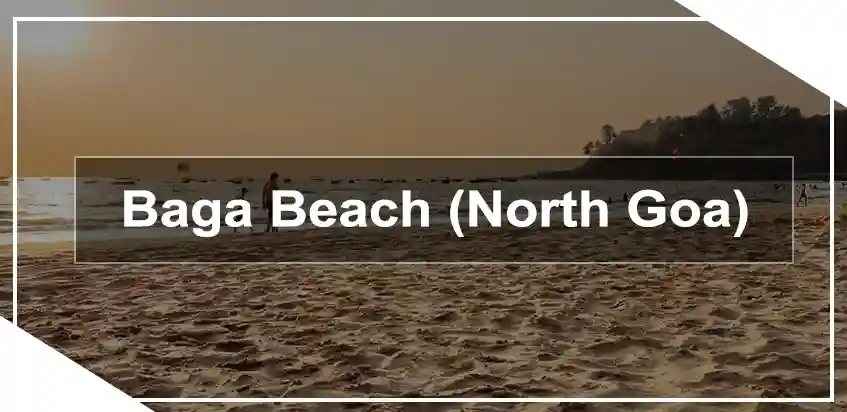 Baga Beach, located in the North Goa at the North end of the contiguous beach stretch, is famous for...